Una experiencia con estudiantes de pregrado en el uso de la instrumentación mecanizada en conductos curvos simulados de Endo Training Blocks
An experience with undergraduate students in the use of mechanical instrumentation of simulated curved canals in Endo Training Blocks
ENDODONCIA | INVESTIGACIÓN CIENTÍFICA | ACCESO ABIERTO / OPEN ACCESS
Una experiencia con estudiantes de pregrado en el uso de la instrumentación mecanizada en conductos curvos simulados de Endo Training Blocks
An experience with undergraduate students in the use of mechanical instrumentation of simulated curved canals in Endo Training Blocks
Autor/es: Carlos Cantarini, Marcela Roitman, Viviana Han, María Guillermina Rodríguez, Cecilia Starobinsky, Fernando Goldberg
Vol: 105 | Nº 4 | Dic 2017 | Páginas: 152-158
Presentado: 30/10/2017 | Aceptado: 12/12/2017 | Publicado: 30/12/2017
Stable URL: https://raoa.aoa.org.ar/revistas?roi=1054000094 copiar
Texto completo | PDF | Citar este artículo
Twitter | Whatsapp | Facebook | E-mail
---
Resumen
Objetivo: Analizar la habilidad técnica de estudiantes de pregrado en el uso de la instrumentación mecanizada con ProTaper Next y WaveOne Gold en conductos curvos simulados de Endo Training Blocks.
Materiales y métodos: Se utilizaron 60 Endo Training Blocks con conductos simulados curvos instrumentados con ProTaper Next y WaveOne Gold por tres estudiantes de pregrado de la Escuela de Odontología de USAL/AOA. El cateterismo de los conductos se realizó con una lima tipo K #10 hasta la longitud de trabajo fijada a 16 mm y se permeabilizaron con limas Proglider hasta la citada medida. A continuación, se instrumentaron 30 bloques con ProTaper Next X1
y X2, y 30 bloques con WaveOne Gold Primary. Finalizada la preparación, los conductos simulados fueron observados en un microscopio óptico a 5X. El análisis de la calidad de la conformación obtenida lo realizó un especialista en endodoncia, comparando un conducto simulado no instrumentado y los preparados por los estudiantes con los sistemas mencionados.
Se consideró la siguiente categorización: adecuada, preparación cónica que respetaba la anatomía original del conducto simulado y alcanzaba la longitud de trabajo; inadecuada, conformación que no alcanzaba la longitud de trabajo o presentaba transportación del conducto simulado. Los datos obtenidos fueron volcados en una planilla ad hoc.
Resultados: En 59 de los 60 bloques los conductos simulados instrumentados por los estudiantes, con ambos sistemas mecanizados, mostraron una conformación adecuada, sin alteraciones de la morfología original.
Conclusiones: Considerando las limitaciones de este estudio, el uso de los sistemas mecanizados ProTaper Next y WaveOne Gold sería una opción válida para el empleo de la instrumentación mecanizada por alumnos de pregrado de endodoncia.
Palabras clave: Conductos curvos simulados, conformación, estudiantes, instrumentación mecanizada.
---
Abstract
Aim: To analyze the technical ability of undergraduate students in the use of mechanical instrumentation with ProTaper Next y WaveOne Gold in Endo Training Blocks with simulated curved canals.
Materials and methods: Sixty Endo Training Blocks with simulated curved canals were instrumented by three undergraduate students from USAL/AOA School of Dentistry. The initial glide path of the simulated canals was done with a #10 K-file up to the working length of 16 mm. Canal patency was achieved with Proglider files to previously stated working length. Then, 30 blocks were instrumented with ProTaper Next X1 and X2, and 30 blocks with WaveOne Gold Primary. Once the preparations were completed, the canals were observed under an optic microscope at 5X magnification.
The evaluation consisted in comparing a simulated canal without preparation and the blocks prepared by each student. The following categorization has been considered: adequate, a conical preparation that respected the original anatomy of the canal and reached the working length; Inadequate, a preparation that did not reach the working length or presented transportation of the simulated canal. Data was collected in an ad hoc table.
Results: The simulated canals in 59 of 60 blocks presented an appropriate conformation without alterations of the original morphology.
Conclusion: Considering the limitations of this study, the ProTaper Next and Wave One Gold systems could be a valid option for instrumentation training for undergraduate students in endodontics.
Key words: Conformation, mechanical instrumentation, simulated curved cannals shaping, students.
Conductos curvos simulados
conformación
estudiantes
instrumentación mecanizada
Conformation
mechanical instrumentation
simulated curved cannals shaping
students
Citar este artículo:
---
Cantarini C, Roitman M, Han V, Rodríguez M, Starobinsky C, Goldberg F. Una experiencia con estudiantes de pregrado en el uso de la instrumentación mecanizada en conductos curvos simulados de Endo Training Blocks. Rev Asoc Odontol Argent. 2017 Dic 30;105(4):152-158. Disponible en: https://raoa.aoa.org.ar/revistas?roi=1054000094
Copiar Cita
Texto completo
|
PDF
|
Subir
Twitter | Whatsapp | Facebook | E-mail
---

Revista indexada en: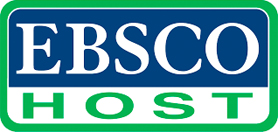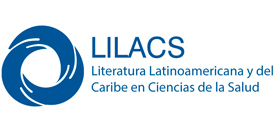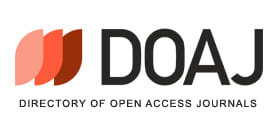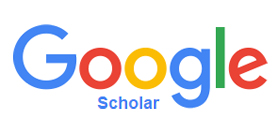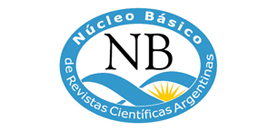 ---


---
---

Descargas / lecturas online: 790

Conductos curvos simulados
conformación
estudiantes
instrumentación mecanizada
Conformation
mechanical instrumentation
simulated curved cannals shaping
students
Auspiciantes del Website:



---




---
Revista de la Asociación Odontológica Argentina
La Revista de la Asociación Odontológica Argentina, RAOA, es la principal vía de expresión de la producción científica argentina en odontología y un vínculo de unión y medio de información para los colegas e instituciones del país y del exterior.
Versión electrónica ISSN: 2683-7226.
Versión electrónica DNDA: 45846766
Título abreviado: Rev Asoc Odontol Argent
---