Reacción del tejido celular subcutáneo de la rata a un sellador endodóntico a base de metacrilatos hidrófilos
Response of the subcutaneous connective tissue of the rat to a methacrylate-based endodontic sealer
ENDODONCIA | INVESTIGACIÓN CIENTÍFICA | ACCESO ABIERTO / OPEN ACCESS
Reacción del tejido celular subcutáneo de la rata a un sellador endodóntico a base de metacrilatos hidrófilos
Response of the subcutaneous connective tissue of the rat to a methacrylate-based endodontic sealer
Autor/es: Carlos Cantarini, Santiago Frajlich, Osvaldo Zmener, Daniel Grana, Ana Rosario Luna, Carla Goroni
Vol: 101 | Nº 4 | Dic 2013 | Páginas: 125-131
Presentado: 22/05/2012 | Aceptado: 03/09/2012 | Publicado: 20/12/2013
Stable URL: https://raoa.aoa.org.ar/revistas?roi=1014000233 copiar
Texto completo | PDF | Citar este artículo
Twitter | Whatsapp | Facebook | E-mail
---
Resumen
Objetivo: Analizar la respuesta del tejido celular subcutáneo de la rata a la implantación de Epiphany, un sellador endodóntico a base de metacrilatos hidrófilos.
Materiales y métodos: Se implantaron tubos de silicona obturados a ras en ambos extremos con una preparación fresca de Epiphany o AH 26 en el tejido celular subcutáneo de veinte ratas; el AH 26 fue considerado como control positivo. Como control negativo se utilizaron tubos de silicona sin obturar. A los 14 días y a los 84 días posimplantación, los animales fueron sacrificados, los implantes junto con los tejidos circundantes fueron removidos, fijados en solución de formol al 10% y, finalmente, procesados para su estudio histológico.
Resultados: A los 14 días, el análisis histológico reveló la presencia de una reacción inflamatoria severa compuesta por: polimorfonucleares neutrófilos, linfocitos, plasmocitos, macrófagos, fibroblastos y vasos de neoformación en contacto directo con Epiphany y AH 26. A los 84 días posimplantación, la reacción inflamatoria se redujo, pero persistió y fue considerada como moderada. En ambos períodos se observaron numerosas partículas de los dos materiales, dispersas en los tejidos, muchas de ellas fagocitadas por macrófagos, células gigantes multinucleadas y fibroblastos. En contacto con los controles negativos, la reacción de los tejidos fue considerada como mínima a los 14 días posimplantación, pero los tejidos retornaron a la normalidad al finalizar la experiencia. En ambos períodos se observaron diferencias significativas (P<0,01) entre Epiphany/AH 26 y el control negativo, mientras que no las hubo (P>0,05) entre ambos selladores. Cuando se compararon los resultados obtenidos en cada uno de los períodos experimentales (14 y 84 días), la diferencia fue estadísticamente significativa (P<0,05) para cada uno de los materiales analizados.
Palabras clave: Biocompatibilidad, endodoncia, selladores a base de metacrilatos.
---
Abstract
Aim: To analyze de subcutaneous connective tissue response of the rat to Epiphany, a methacrylate-based endodontic sealer.
Material and methods: Silicone tubes were filled flush at both ends with freshly prepared Epiphany or AH26 (which was used as positive control). They were then implanted in the subcutaneous connective tissue of the rat. Silicone tubes of the same size were also implanted and used as negative controls. The tissue reaction to the implanted materials was histologically studied after 14 and 84 days.
Results: At the 14-day observation, a severe granulomatous tissue containing randomly distributed material particles as well as numerous polymorphonuclear leukocytes, lymphocytes, plasmocytes, macrophages and an occasional foreign body giant cells was observed in contact with Epiphany and AH26 while In contact with the negative controls, there was a fibrous connective tissue capsule containing scarce number of inflammatory cells. At the 84-day observation, the severity of the reaction decreased even though the majority of the Epiphany and AH26 specimens exhibited a persistent inflammatory cell infiltration and the presence of numerous particles of the materials within the cytoplasm of macrophages and fibroblasts. In contact with the controls, a fibrous connective tissue encapsulation, free of inflammatory cells could be observed. Statistical comparisons among materials revealed significant differences (P<0.01) between Epiphany/AH26 and the negative controls while no significant differences (P>0.05) were observed between both, Epiphany and AH26. When the results obtained at each of the experimental periods (14 and 84 days) were compared, significant differences (P<0.05) were detected for each of the tested materials.
Key words: Biocompatibility, endodontics, methacrylate resin-based sealers.
Biocompatibilidad
endodoncia
selladores a base de metacrilatos
Biocompatibility
endodontics
methacrylate resin-based sealers
Citar este artículo:
---
Cantarini C, Frajlich S, Zmener O, Grana D, Luna A, Goroni C. Reacción del tejido celular subcutáneo de la rata a un sellador endodóntico a base de metacrilatos hidrófilos. Rev Asoc Odontol Argent. 2013 Dic 20;101(4):125-131. Disponible en: https://raoa.aoa.org.ar/revistas?roi=1014000233
Copiar Cita
Texto completo
|
PDF
|
Subir
Twitter | Whatsapp | Facebook | E-mail
---

Revista indexada en: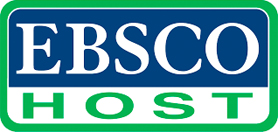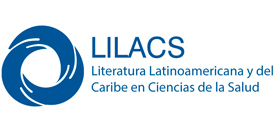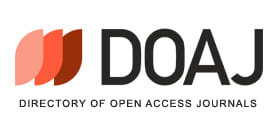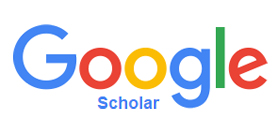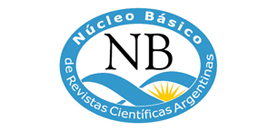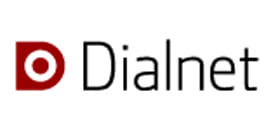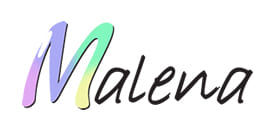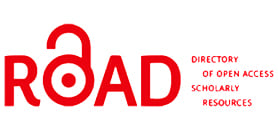 ---


---
---

Descargas / lecturas online: 766

Biocompatibilidad
endodoncia
selladores a base de metacrilatos
Biocompatibility
endodontics
methacrylate resin-based sealers
Auspiciantes del Website:



---




---
Revista de la Asociación Odontológica Argentina
La Revista de la Asociación Odontológica Argentina, RAOA, es la principal vía de expresión de la producción científica argentina en odontología y un vínculo de unión y medio de información para los colegas e instituciones del país y del exterior.
Versión electrónica ISSN: 2683-7226.
Versión electrónica DNDA: 45846766
Título abreviado: Rev Asoc Odontol Argent
---